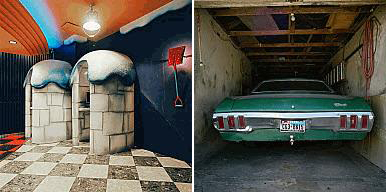 (left) Misty Keasler,
Igloo Waiting Area, Hotel Gang Snowman, Osaka,
2004 (right) Allison V. Smith,
Parked, May 2011. Marfa, Texas,
Due to inclement weather, aka Thundersleet, the conversation I was scheduled to have
tonight
with Modern curator Andrea Karnes and fellow fine art photographer, Misty Keasler, will be rescheduled for March 10. Same time and place. Hope you can make it! Read more here.